Fast Serve Point of Sale System Integration & Expertise
We are experts in working with Fast Serve POS systems. We will assure that the sales information you have balanced and settled each day gets posted daily to your books to avoid any inconsistencies in reporting sales figures.
You never lose control of

you

settling your POS Sales information.
We're different than the others.
Arthur Chaprales, Founder & CEO of RAS1, was raised in a Greek household and grew up in the restaurant business. His father taught him all he had was his name and hard work. He would say, "There's eight days in a work week, and 28 hours in a day." Arthur has always been notoriously vocal in referring to the restaurant business as being "the toughest business in the world." Understanding how hard restaurant owners work, he was determined to find a solution to relieve some of the burden placed on their time and energy.
Our approach is simple.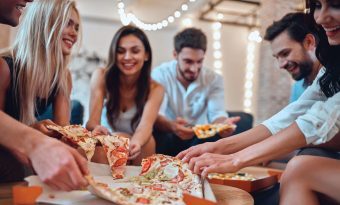 We know restaurant bookkeeping and accounting. You know how to operate a restaurant. And since we work extensively with the pizzeria fast serve industry, we understand your unique needs. So, we created a simple solution exclusively for the pizzeria industry. Our RAS1 FastServe will provide you with flexible and customized alternatives for keeping all of your bookkeeping and finances in shape — along with making sure your taxes are properly filed and paid. Additionally, we'll provide you with simple to read financial reports on a timely and accurate basis, each and every week.
You simply balance your POS system at end of day and from there we:
Post that POS settlement to your books on a daily basis.
Reconcile your credit card electronic deposits to your bank as they clear.
Ensure that your meals taxes are properly filed and paid from your POS Sales as balanced and settled by you.
Vendor payments just became easier:
Snap a copy of the checks you hand write and simply email them to RAS1 as you write them.
Accounts Payable Report
RAS1 will ensure that they get posted correctly to your books as you send them.
RAS1 will ensure that your checkbook gets updated as you send copies of checks written by you — on a real time basis.
No more determining how much money you have in the bank from your online banking balance.
Payroll just became easier:
You will have a secure online portal to process your payroll.
Payroll information will be accurately posted to your books each week as the payroll is processed.